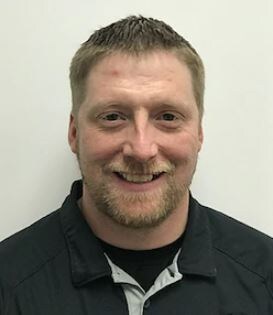 I'm Nick Pilotte - Service Manager for Quality Mitsubishi located at 36 Memorial Drive St Johnsbury, VT, where we offer a state-of-the-art service center with the latest tools and technologies to repair your vehicle. I have been here since 2010 and our Suzuki & Mitsubishi Service Department staff is filled with highly trained auto technicians who have over 25 years of manufacturer training between them. This experience ensures we'll properly identify and repair your vehicle. Not to mention, the benefit of being part of the Autosaver Group gives us access to Cadillac, Chevrolet, Buick, Mitsubishi, GMC, Ford, Chrysler, Dodge, Fiat, Jeep, & Ram service and parts information so we can repair just about any vehicle.

Drivers in St. Johnsbury, Montpelier, Lyndon VT and Littleton NH know where to go when it comes to a routine check-up, a quick fix, or when the engine is making a sound that just isn't quite right; the seasoned technicians at our service and repair center will get your Mitsubishi Outlander Sport, Mirage G4, Outlander, Lancer or Mirage up and running quickly and affordably.
Their secret? Aside from being trained specifically to work on your Mitsubishi, they only use the brand-certified parts. That's right: the very same ones you'd find on the assembly line where your car was made.
If you're interested in seeing what we can do for your car, fill out our convenient online contact form, give us a call, or come on over to make an appointment. Once you've been scheduled, we'll get you in and out before you can say 'I love Quality Mitsubishi!'